The company Quintaes is a natural product , it works with planting and production of certain types of vegetables and legumes . It has been around for 30 years and did not have a concrete identity , as being a family business never had a design project for the brand and packaging. When the company invited us to participate in a brand repositioning project , visual identity and packaging, started doing historical research in order to understand how the brand was behaving with consumers in recent years. We understand that the brand needed to be repositioned to refer the tradition of over 30 years of the company. Initially worked the first new packaging company . Soon over a few months we are working to make the complete repositioning of all packaging .
A Quintaes é uma empresa de produtos naturais, ela trabalha com plantio e produção de alguns tipos de vegetais e legumes. Existe há cerca de 30 anos e não possuía uma identidade concreta, já que por ser uma empresa familiar nunca teve um projeto de design para a marca e embalagens. Quando a empresa nos convidou para participar de um projeto de reposicionamento de marca, identidade visual e embalagem, começamos a fazer uma pesquisa histórica para poder entender como a marca estava se comportando com os consumidores nos últimos anos. Entendemos que a marca precisava ser reposicionada para remeter a tradição de mais de 30 anos da empresa. Inicialmente trabalhamos a primeira nova embalagem da empresa. Logo com o passar de alguns meses estamos trabalhando para fazer o reposicionamento completo de todas as embalagens.
Brand currently used . New brand.
Marca usada atualmente. Nova marca.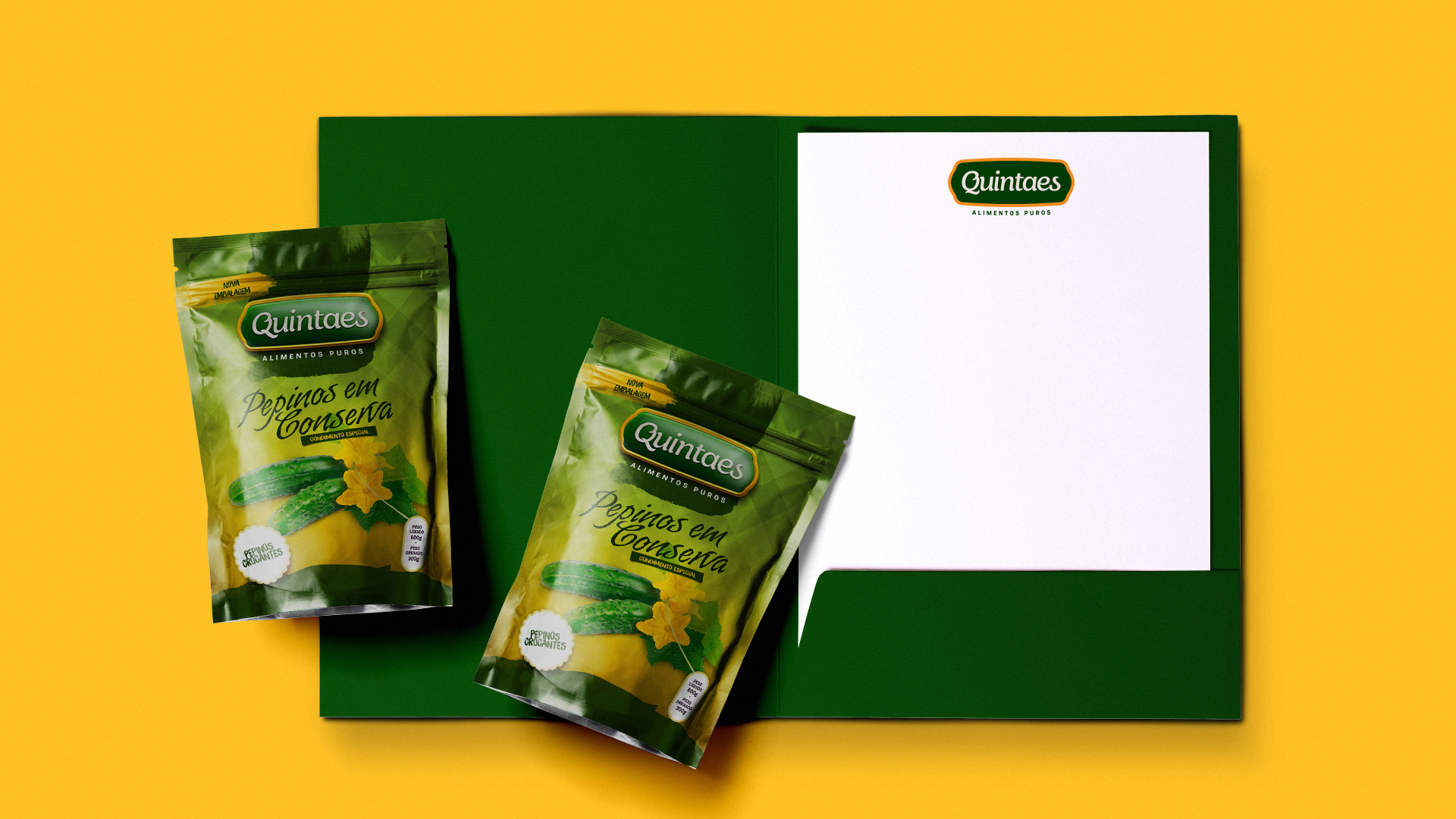 Follow us!

Designed in Brasil by triocom®. 
© All rights reserved.