The design of Centenaro & Piovesan was a real adventure for triocom team, which should work a vintage concept in material law firm. The idea was to get away completely from the trivial, exploring colors and different textures. For this we use special paper, a type of finish that pierces a velvety feel to the material. 


The brand was applied one iridescent hotfoil that was different from most of the usual textures used in law firms. For the development of arms, we study the origins of each family. When we discovered that the animals representing the Centenaro and Piovesan families respectively was a lion and a swan, then we designed a coat for the company.
O projeto da Centenaro & Piovesan foi uma verdadeira aventura para a equipe de triocom, onde devíamos trabalhar um conceito vintage no material da firma de advocacia. A ideia era fugir totalmente do trivial, explorando cores e texturas diferenciadas. Para isso utilizamos papéis especiais, um tipo de acabamento que transpassa um toque aveludado ao material.
A marca foi aplicada um hotfoil furta-cor que ficou diferente da maioria das texturas habituais usadas em escritórios de advocacia. Para o desenvolvimento do brasão, estudamos as origens de cada família. Quando descobrimos que os animais que representavam as famílias Centenaro e Piovezan, respectivamente era um leão e um cisne, elaboramos então um brasão para a empresa.
Creative Director: Matheus Corseuil
Art Director: Lucas Matheus
Planning: Estevan Baldissera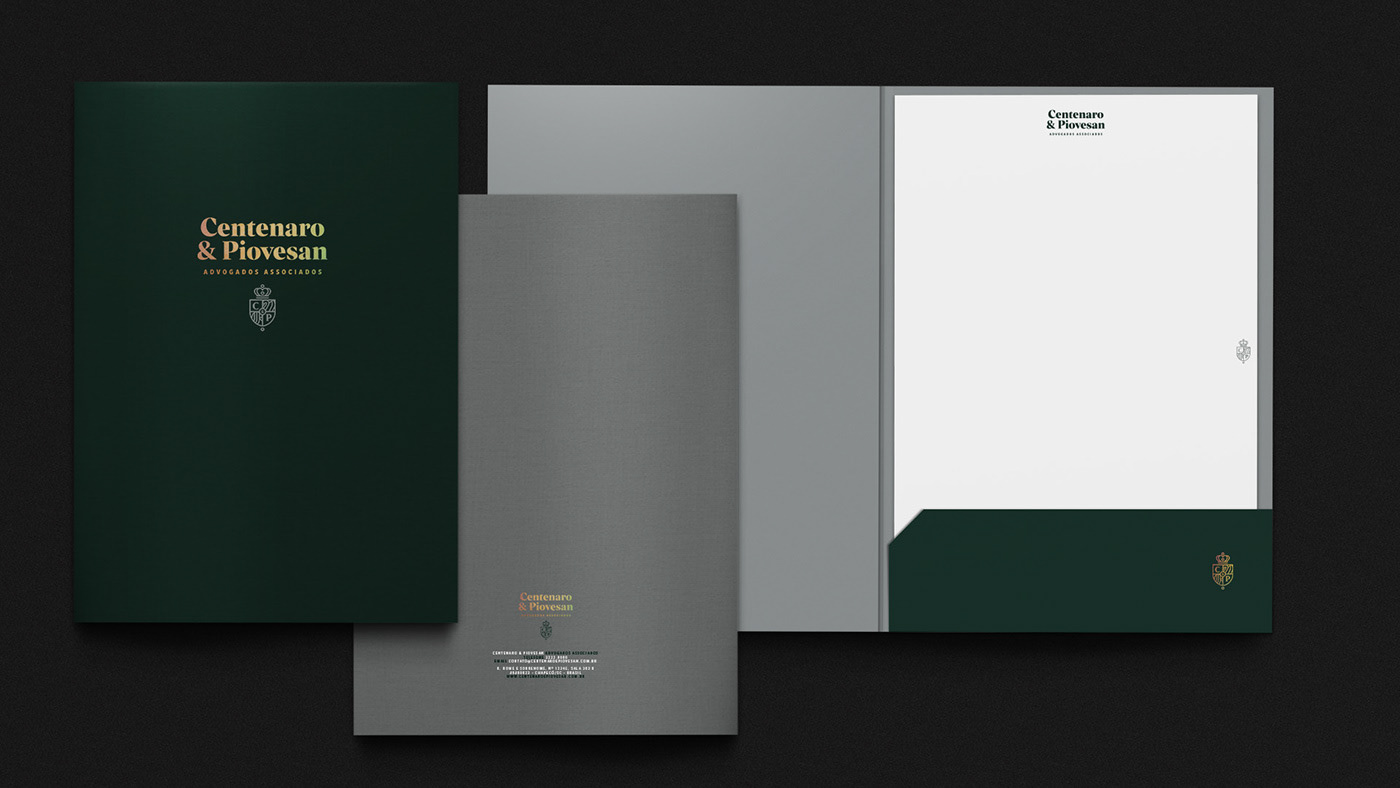 Follow us!

Designed in Brasil by:
Matheus Corseuil & Lucas Matheus.
 
© All rights reserved.